Over the years, manufacturers have improved the design of deep groove ball bearings, resulting in several different types. These types are often better suited to specific applications for which deep groove ball bearings are not suitable.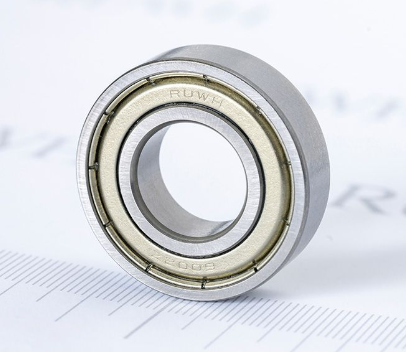 Single row deep groove ball bearings
These are typically deep groove ball bearings with a single raceway. They are usually robust and made from durable materials, ensuring that these bearings have a longer service life.
Single row deep groove ball bearings are also subdivided into other types. With bore diameters ranging from 3 mm to 400 mm, they are suitable for almost any application. Some manufacturers will also offer thin, narrow, wide or miniature bearings depending on the customer's needs.
As deep groove ball bearings are subjected to extreme conditions, manufacturers also offer ceramic-coated bearings to handle electrical pitting and high-temperature installations that can withstand up to 660 degrees Fahrenheit.
One of the latest developments in single-row deep groove ball bearings is the sensor bearing unit, which measures the condition of the ball bearing components. These units are simple to use and help with speed sensing, angular position measurement and steering. They can be used in electric motors, tractors, conveyors and road rollers.
Sealed deep groove ball bearings
Sealed deep groove ball bearings are similar to single row bearings, except that they are fitted with steel or rubber shields on one or both sides of the bearing. These seals are pre-lubricated with grease to extend the life of the bearing.
Many manufacturers use sealed ball bearings in contaminated environments where the performance of the bearing might otherwise be compromised. The shrouds help the bearing to retain its grease and also prevent any contaminants from entering the bearing itself.
Larger deep groove ball bearings can even have machined brass cages for high-speed applications where the cage prevents unnecessary wear.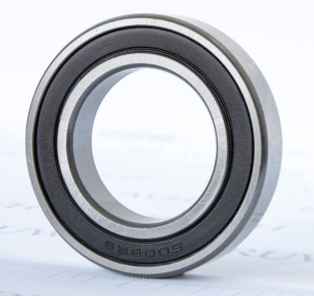 Flanged deep groove ball bearings
Some deep groove ball bearings have a flanged outer ring which works in a similar way to the snap ring on a standard ball bearing. Flanges improve the operational efficiency of the bearing and are also easier to machine due to the simplicity of the bearing housing bore.
Flanged deep groove ball bearings are ideally suited for carrying axial loads, for example on tube ends or belt guide rollers. Some variants even have rotating housings to allow for slight misalignment and better axial loads.
Double-row deep groove ball bearings
The double-row design provides a significant increase in load carrying capacity while still maintaining the low friction characteristics of the bearing. Double-row bearings are usually slightly wider than single-row bearings, making them almost as versatile and practical.
The main disadvantage of double row deep groove ball bearings is that they do not have seals or shields, although some may be fitted with cages. These cages facilitate mounting and assembly but are susceptible to mechanical stress during operation. Selecting the correct type of cage for a particular application is essential, particularly where certain cage materials are sensitive to particular lubricants.
Largest ball bearings
These ball bearings have more rolling elements than their single-row and double-row counterparts. These extra balls allow for higher performance and greater precision without sacrificing efficiency or life. As with single-row deep groove ball bearings, they can be opened or shielded, depending on the application and requirements.
We are a deep groove ball bearing supplier. Please feel free to contact us if you need them!