What Is a Deep Groove Ball Bearing
Deep groove ball bearings are the most common type of ball bearing.
They are commonly used in electric motors and in household appliances, car motors, office machinery, automation control, and garden and household tools. They have deep raceway grooves and their race dimensions are close to the dimensions of the balls that run inside.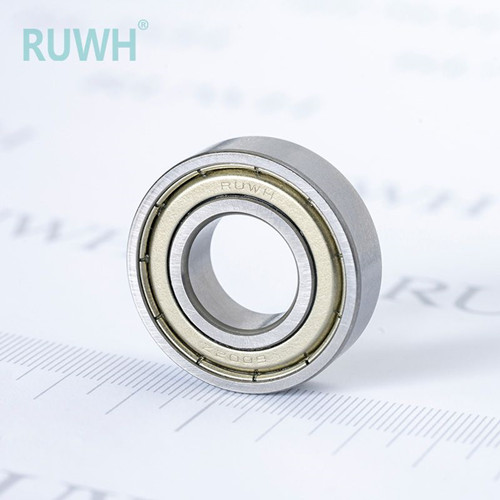 Deep groove ball bearings come in many sizes, materials and varieties according to consumer needs, including special industrial uses such as high-temperature applications. High-temperature bearings are made to withstand temperatures up to 350°C (660°F) and are suitable for machines used in the metals industry or for industrial ovens.
They fall under two designs there are single-row deep groove ball bearings with a single row ; and there are double-row bearings, which have two rows of bearing balls. They can also be made in different sizes and for different loads according to their application, from miniature ball bearings for light loads and small assemblies to large deep groove ball bearings and heavy load deep groove bearings.
Replacing deep groove ball bearings with plain bearings can offer a range of benefits, including lower cost, less maintenance, greatly reduce noise at low speeds and easier installation. Plain bearing can also have a higher load capacity, simplified assembly, increased longevity, reduced housing dimensions and assembly size and weight.
Features of Deep-Groove Ball Bearings
Deep-groove ball bearings are great for handling large loads and fast operating speeds. They can withstand a radial load and a limited axial (or thrust) load. In short, deep-groove ball bearings are a good option if there will be pressure applied to the bearing from both the side of a shaft (radial) and along the shaft (axial).
Deep Groove Ball Bearings VS Traditional Bearings
Deep groove ball bearings are similar to traditional bearings but have raceways that closely fit the dimensions of the balls that run in them. These deep grooves result in balls that are more stable and can handle higher loads than shallow-groove bearings. They still provide low friction, and the deep groove also limits vibration and noise while also providing the ability for some axial load capacity.
If you've ever seen any type of ball bearing, chances are you were looking at a deep groove ball bearing. These bearings are some of the most common due to their versatility, availability, and low friction. They're ideal for high rotational speeds and offer several advantages over other ball bearing types.
These bearings come in a massive array of designs, sizes, and load-bearing capacities, making them ideal for home or industrial use. Also, it's straightforward to replace traditional bearings with deep groove ball bearings, which can improve the longevity and efficiency of the machine.
What Are The Benefits of Deep Groove Ball Bearings
ㆍVersatility – because they can carry radial and axial loads, they have a wider range of applications for many industries
ㆍCost savings – deep groove ball bearings create less friction torque. This lowers operating temperature (which extends the life of the bearing) and reduces energy cost of running equipment (such as conveyor belts).
ㆍLess upkeep – because of their simple design, low operating temperature, and low friction, deep groove ball bearings have a longer expected shelf life than other bearings. They do not require additional lubrication after installation, which also means less maintenance downtime.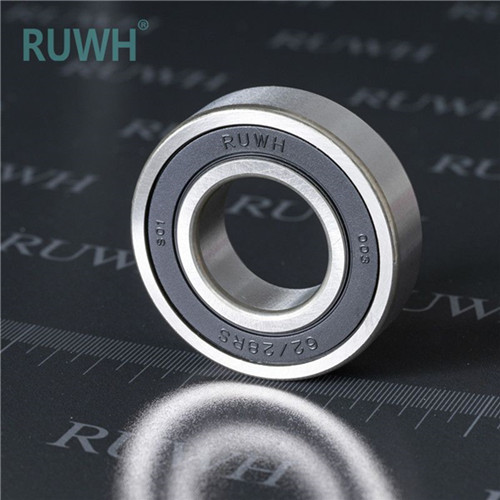 What Industries Use Deep Groove Ball Bearings
ㆍAgricultural
ㆍFood Processing
ㆍMachine Tool
ㆍMaterial Handling
ㆍMedical Pharmaceutical
ㆍPrinting
ㆍRailway and Transportation
ㆍWind Energy
Who Manufactures Deep Groove Ball Bearings
In 1967 , RUWH bearing factory was established, named Andong Town Agricultural Machinery Factory, located in Cixi, Ningbo city.
With more than 50years experience, RUWH factory covers an area of 35,000 square meters with a total assets of 100 million RMB and more than 400 employee, having the annual production capacity of 140 million sets, owned 55 automatic production lines, becoming the leading technology provider in manufacturing mini and medium size low noise deep groove ball bearing at precision level of P5 and P6. We specialize in motor bearings, agricultural machinery bearings and automotive bearings. RUWH bearings find a wide application in electrical machinery, automotive electrical appliances, water pumps, electric tools, household appliances, robots and so on. Contact us for more information!